A Global Strategy for ICARDA's Wheat Program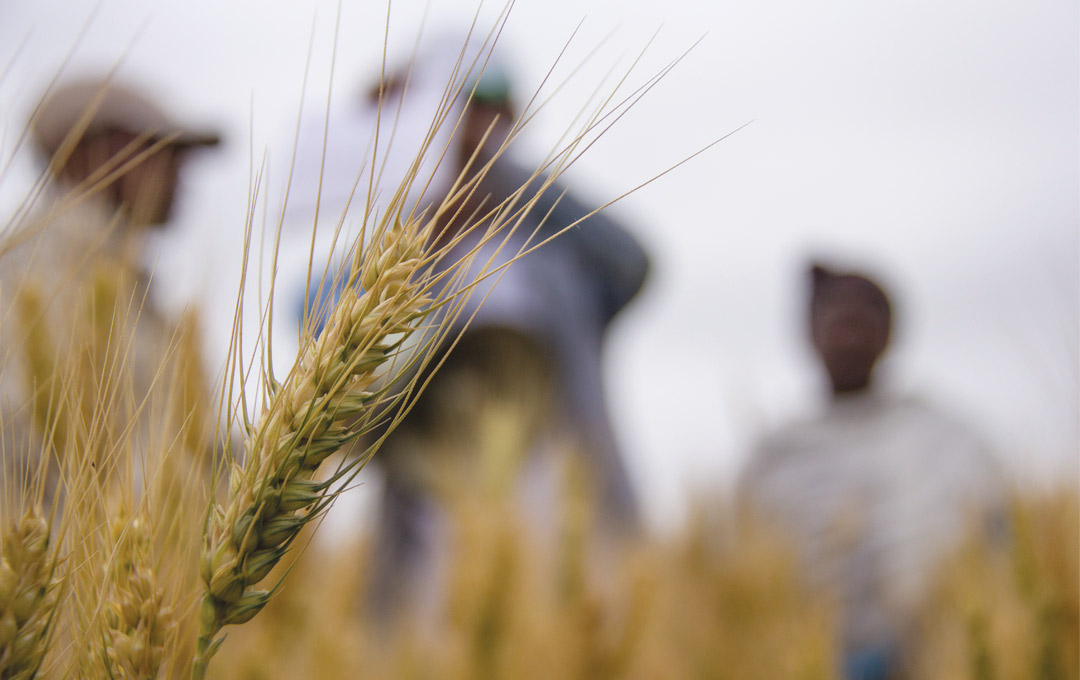 Having left its historical headquarters in Syria, ICARDA's wheat program continues to deliver benefits in partner countries and is using the Center's decentralization to strengthen collaborations and more effectively target national and regional priorities. This evolution presents a unique opportunity for the program to strengthen research and to develop and grow.
Wheat is a crucial commodity across the world's dry areas. ICARDA is working there with national partners to raise productivity and develop new varieties that help farmers mitigate the effects of debilitating diseases, biophysical constraints and the multiple challenges posed by climate change, according to Michael Baum, Director of ICARDA's Biodiversity and Integrated Gene Management Program. Baum said these continuing efforts are being pursued at existing and new locations from Morocco to Sudan, and research sites in Turkey, Iran and Central Asia.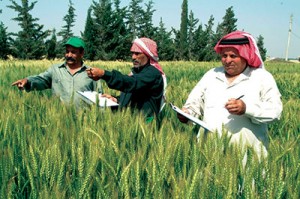 "Decentralization presents challenges, but it also offers ICARDA an opportunity to strengthen and grow," said Baum. "The Center's wheat research is no exception, with outputs now targeting a much closer alignment with national and regional priorities. An evolving research infrastructure, including a strengthened capacity at existing locations and the development of new research platforms, also guarantees that ICARDA's research continues to help farmers sustain their wheat production against a backdrop of rising temperatures and more variable rainfall."
This strategic move has relocated facilities and staff to integrated research platforms that address specific priorities and facilitate collaboration and partnerships with national programs, advanced research institutions and other partners in the development and dissemination of new technologies. The new research agenda will be operated through three major research platforms, each located in a different region but serving dry areas globally:
West Asia: ICARDA has expanded facilities and activities in Lebanon, where a fully-functional wheat breeding station, international nurseries and a seed health laboratory have been established. Breeders are able to take advantage of optimal conditions, producing two crop generations in a single year.
North Africa: Building on an existing relationship with Morocco's National Institute of Agronomic Research (INRA) and focused on the intensification and diversification of rain-fed cereal-based production systems, ICARDA researchers have established a 100-ha research station where they are testing wheat resistance to heat, drought and Hessian fly. Scientists also have access to the facilities of a further six-to-eight INRA research stations.
Sub-Saharan Africa: Building on a partnership with the ILRI and the EIAR, scientists at the Sub-Saharan platform in Ethiopia are testing wheat varieties for a range of stresses, including stripe rust and stem rust variants such as Ug99. In addition to these integrated research platforms, decentralization has strengthened capacity at existing research sites where activities target specific priorities.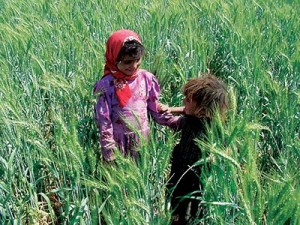 Egypt for High-Input Agriculture Research: Egypt provides a platform with a focus on high-input irrigated agricultural systems. Activities contribute to collaborative research at the Sids research station on the management of irrigation systems and irrigated wheat improvement. This site represents irrigated agricultural production systems generally, an important element of dryland production systems.
Turkey, Central Asia and Iran for Winter Wheat and Winter Barley Research: The extensive high-altitude and highland agro-ecologies with severe winters are particularly suitable for breeding winter and facultative wheat, as part of the International Winter Wheat Improvement Program (IWWIP) jointly implemented by Turkey, CIMMYT and ICARDA. Collaboration also builds on the CGIAR Program for Central Asia and the Caucasus in Tashkent, Uzbekistan. Wheat varieties developed in Ankara, Turkey, are also being tested in Central Asia.
Turkey/ICARDA Cereal Rust Research Center: Located in Izmir and a partnership with the Turkish Ministry of Food, Agriculture and Livestock, the Center provides countries with scientific expertise and services to identify and track wheat rust diseases. The work includes analyzing rust samples, identifying specific rust races and their virulence to specific varieties of wheat, screening wheat varieties from national breeding programs for resistance to different types of rust and offering advice on wheat varieties that best resist rust diseases in specific agro-climatic conditions.
Sudan Heat Tolerance Research: Building on ongoing collaborations with Sudan's Agricultural Research Corporation (ARC), this location at Wad Medani offers high temperatures and short seasons suited for breeding heattolerant, early-season wheat varieties for distribution to countries across the dry areas. High-yielding, heat-tolerant wheat varieties recently distributed to northern Nigeria are now yielding 5-6 t/ha in farmers' fields. This has helped convince Nigerian policymakers that domestic wheat production can reduce the country's growing dependence on wheat imports, protecting Nigerians from the vagaries of global commodity markets and strengthening national food security.
For more information, contact Michael Baum, Director of ICARDA's Biodiversity and Integrated Gene Management Program.